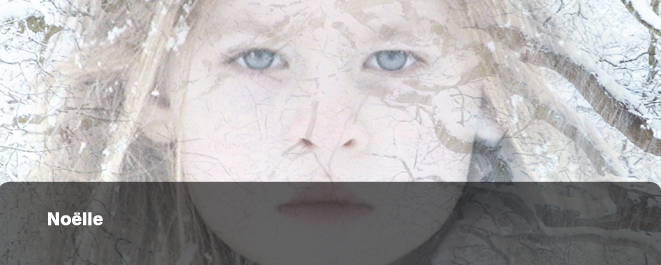 break
Don't think of me as a Scrooge, because I enjoy Christmas movies like almost anyone else. The best Christmas movies usually have a sense of humor and heart. Unfortunately, "Noelle" doesn't.

"Noëlle" is now available on DVD.

The movie takes place in Cape Cod. A priest (David Wall) comes to the town to close down a congregation, only to realize there might be value in it. He's surrounded by a cast of quirky townsfolk who aren't very interesting to watch. The acting is good, though Wall has the same frown on his face throughout the film. His character is a downer and I didn't feel empathy for him or his plight.

The film is only a little over an hour-and-a-half long, but it seems a lot longer than that. The pacing is overly slow, aided by a score that at first is likable, but becomes repetitive after hearing it throughout the movie.

Thinking this was a family movie about Christmas, and without looking at the full credits, I put in the DVD for my daughter. She lasted all of about five minutes. The high quality cover features a child with blue eyes, and she doesn't show up in the movie until far into it. I stayed with the movie, but it wasn't easy. The brooding priest and slow pace didn't hold my interest.

The movie was produced by a company called Gener8xion Entertainment, which is run by Matthew Crouch. He's the son of television preacher, Paul Crouch, who founded Trinity Broadcasting Network (TBN).

Despite being filmed on a low budget, the film has some merits. The opening of the film has an art house quality with shots of Cape Cod. The sound design is good and the cinematography is well done. It's a professional looking movie.

Christmas message withstanding, the film isn't too engaging. I'm sure there is an audience for it, but they should be forewarned that it's slow going.

Bill Kallay

Special thanks to Click Communications

Photos: © Paramount Pictures. All rights reserved.