Related Articles:
The "Aladdin" DVD Premiere in Hollywood!
The Stars Walk The "Blue Carpet" For The Return Of A Classic
By
William & Alexandria Kallay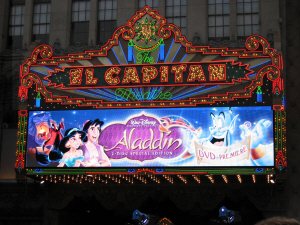 In time for the DVD release of Disney's "Aladdin" on October 5th, Disney held a re-premiere of the film at the El Capitan Theatre in Hollywood, CA. The "blue carpet" was rolled out for the stars which included Clay Aiken, Jody Benson, Spenser Breslin, Beau Bridges, Amy Bruckner, Randy Cartwright, Ron Clements, Andreas Deja, Gilbert Godfried, Eric Goldberg, Elaine Hendrix, Ernie Hudson, Mike Johnson, Angus T. Jones, Kyle Orlando Massey, Brenda Song, Alyson Stoner and Scott Weinger.
Guests were treated to Clay Aiken's live performance of the song "Proud Of Your Boy." After his performance, they were shown "Aladdin" on the big El Capitan screen.
After the show, guests walked to the Hollywood Roosevelt Hotel for dinner, live entertainment and plenty of games for the kids.
Alexandria Kallay, a huge Disney fan, assisted me with interviews and photos of the stars. Her professionalism as a junior reporter impressed many of the stars that night, and especially Dad.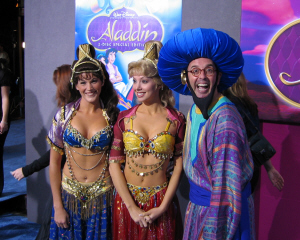 Aladdin's Greeters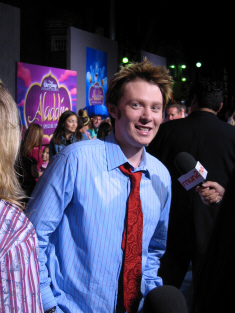 Singer Clay Aiken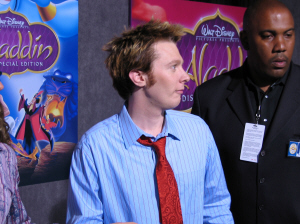 Clay Aiken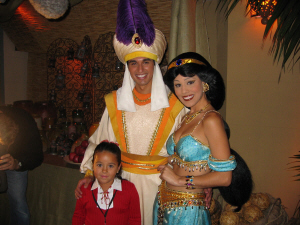 Alexandria Kallay, Aladdin & Jasmine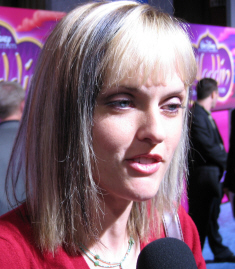 Actress Elaine Hendrix ("Joan Of Arcadia")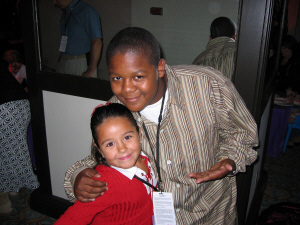 Alexandria & Kyle Orlando Massey of Disney Channel's "That's So Raven"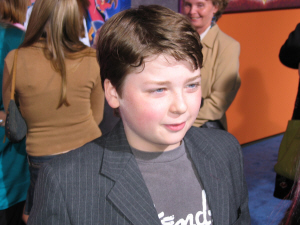 Actor Spenser Breslin ("The Cat In The Hat")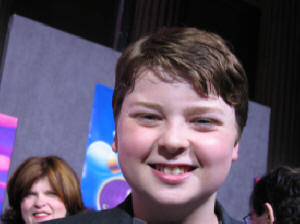 Alexandria's Photo Of Spenser Breslin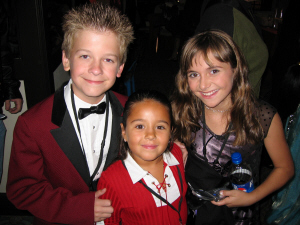 "Mike's Super Short Show" stars Mike Johnson, Alyson Stoner & Alexandria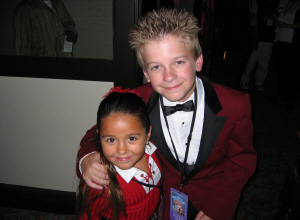 Mike & Alexandria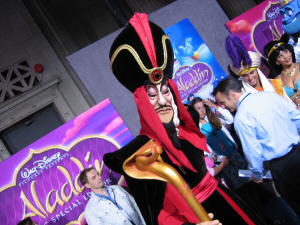 Jafar & His Animator, Andreas Deja (left)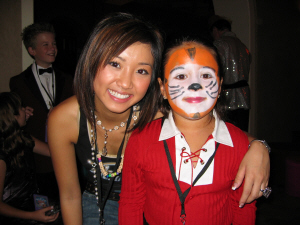 Disney Channel Star Brenda Song ("Stuck In The Suburbs") & Alexandria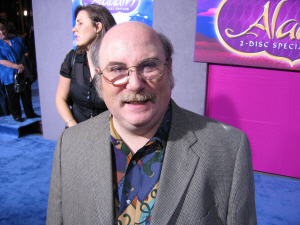 The Genie's Animator, Eric Goldberg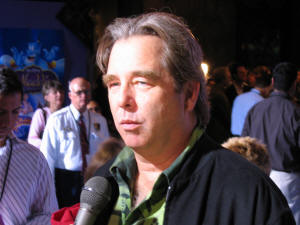 Actor Beau Bridges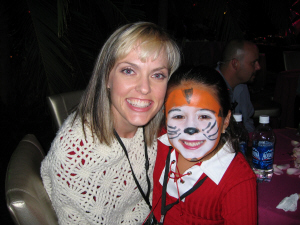 Elaine Hendrix & Alexandria
Special Thanks to Amelia McPartlon & Alexandria Kallay
---
All photos © 2004 William Kallay. All rights reserved.