THE BACKLOT

By Michael Coate and William Kallay
This past February, the American Society of Cinematographers (ASC) opened its doors to the public to celebrate cinematographers and its annual awards show. Movie lovers, film students, aspiring cinematographers, and anybody simply interested in the art of cinematography, has the opportunity to meet some of the film industry's best talent. It's always a pleasure to speak with many of the industry's finest cinematographers.

It's our pleasure at From Script To DVD to provide our readers with this photo gallery of the ASC's Open House, which the organization hosted on February 25th, and the 20th Annual Awards for Outstanding Achievement in Cinematography held the following night at the Hyatt Regency Century Plaza in Century City, California. The show was sold out with approximately 1600 guests!

Presenters for this year's festivities included Nicole Kidman ("The Interpreter"), Bill Paxton ("Aliens"), Edward James Olmos ("American Me"), Emily Deschanel("Bones"), Curtis Hanson ("8 Mile") Leonard Maltin ("Entertainment Tonight"), William A. Fraker, ASC, BSC ("Tombstone") and Doe Mayer (USC).

Awards were given to the following:

Theatrical Feature Film
Dion Beebe, ACS, ASC for "Memoirs Of A Geisha"

Movie of the Week, Miniseries or Pilot (Basic or Pay)
Robbie Greenberg, ASC for "Warm Springs"

Episodic Television Series
Nathan Hope for "CSI: Crime Scene Investigation" ("Who Shot Sherlock?")

ASC International Achievement Award
Gilbert Taylor, BSC

ASC Lifetime Achievement Award
Richard Kline, ASC

Board of Governors Award
Sydney Pollack

ASC Award of Distinction
Frederick Wiseman

President's Award
Woody Omens, ASC

ASC Jordan Cronenweth Heritage Award
Brian Burgoyne (American Film Institute), Rodrigo Rocha-Campos (Florida State University), and Joseph White (University of Southern California)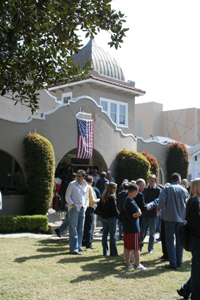 ASC Clubhouse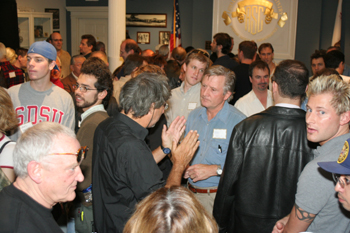 Some of the crowd inside of the Clubhouse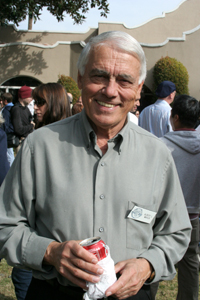 Panavision's Albert L. Mayer
Amy Vincent, ASC ("Eve's Bayou," "Hustle & Flow")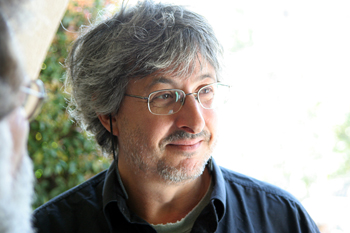 Andrew Lesnie, ACS, ASC ("Lord Of The Rings" trilogy and Peter Jackson's "King Kong")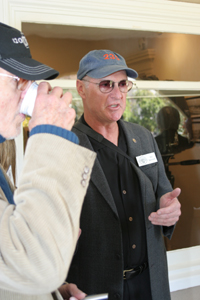 Bill Bennett, ASC ("Audi TT" television spot) with Haskell Wexler, ASC (left, "Bound For Glory," "American Graffiti")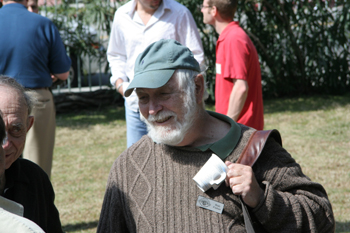 Industry journalist Bob Fisher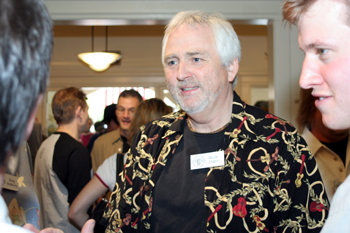 Bruce Logan, ASC ("Feet Afire," "Tron")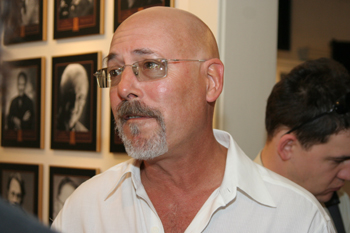 Daniel Pearl, ASC ("Pathfinder," and some of the most famous music videos ever made including "Every Breath You Take" by The Police)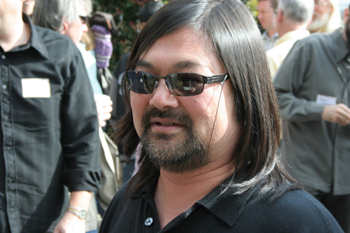 Daryn Okada, ASC ("Just Like Heaven")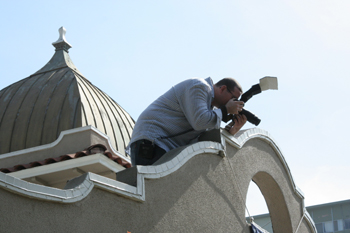 Jared Jordan of the ASC up on the rooftop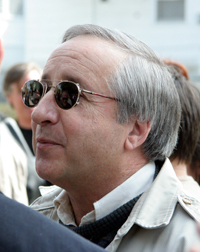 Stephen H. Burum, ASC ("The Untouchables," "Confessions of a Teenage Drama Queen") wonders who the heck is taking pictures of him!
Dion Beebe, ACS, ASC ("Chicago," "Memoirs Of A Geisha")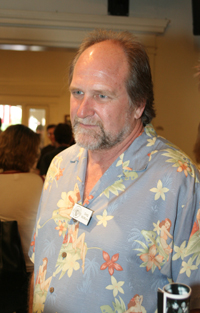 Visual Effects Supervisor Greg McMurry, ASC ("Con Air," "Poseidon")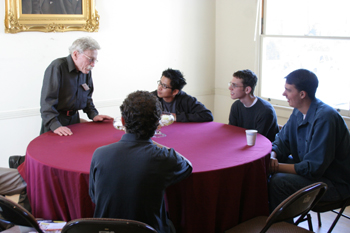 Isidore Mankofsky, ASC ("The Muppet Movie," "Better Off Dead") at a table full of film students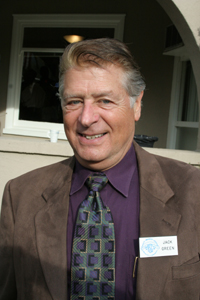 Jack Green, ASC ("Unforgiven," "The 40 Year Old Virgin")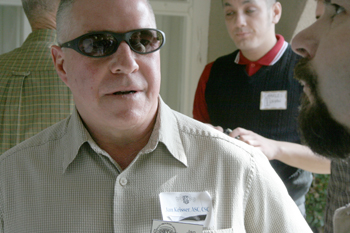 Jan Keisser, CSC, ASC ("Reefer Madness: The Musical")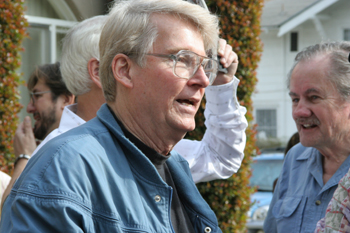 John Hora, ASC ("The Howling," "Gremlins")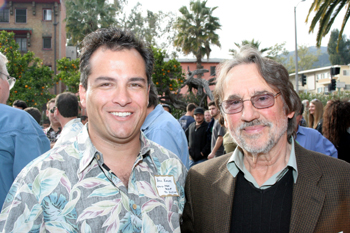 From Script To DVD's William Kallay and Vilmos Zsigmond, ASC ("Close Encounters Of The Third Kind," "The Deer Hunter")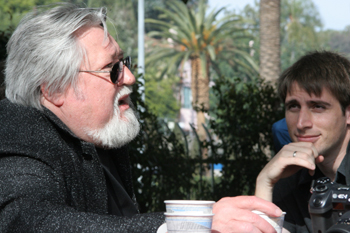 László Kovács, ASC ("Easy Rider," "Say Anything") discusses adding an "imperceptible amount of diffusion"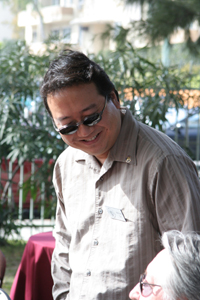 Michael Goi, ASC ("Invasion") talks with László Kovács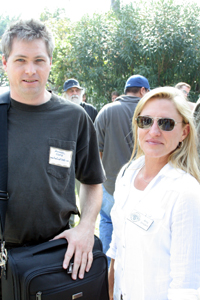 From Script To DVD's Michael Coate and Amy Vincent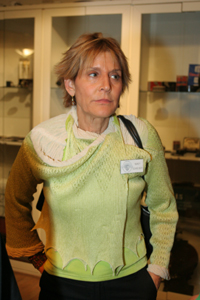 Nancy Schreiber, ASC ("American Gun," "Flakes")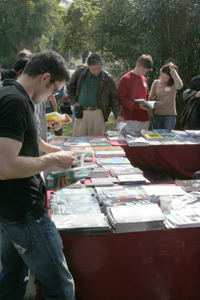 ASC Open House visitors can buy books and magazines about cinematography, including American Cinematographer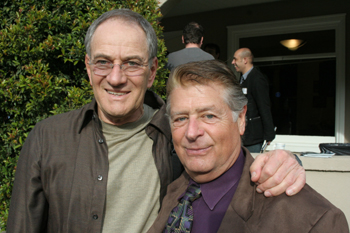 Owen Roizman, ASC ("The French Connection," "Tootsie") and Jack Green, ASC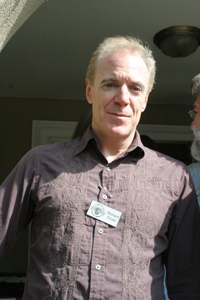 American Society of Cinematographers President Richard Crudo, ASC ("American Pie," "Brooklyn Rules")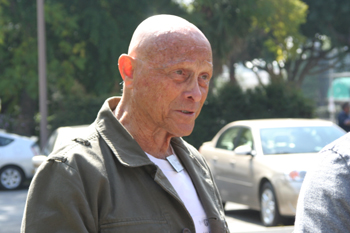 2006's ASC Lifetime Achievement Award winner, Richard H. Kline, ASC ("Star Trek: The Motion Picture," "Body Heat")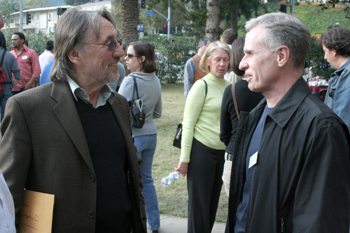 Vilmos Zsigmond talks to Sony Pictures' Grover Crisp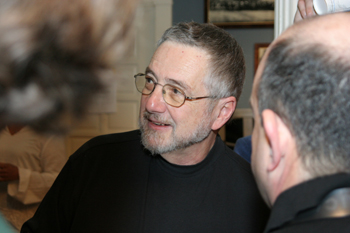 Robert Primes, ASC ("Felicity," "Sleeper Cell")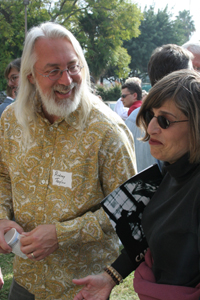 Rodney Taylor ("Amazing Journeys," "Ride With Cowboys")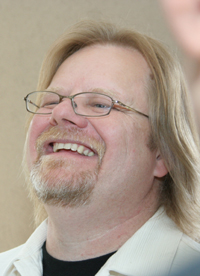 Shelly Johnson, ASC ("Hildalgo," "Sky High")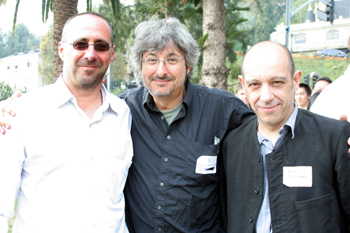 Panavision's Bob Beitcher, Andrew Lesnie and Bruno Delbonnel, AFC ("Amélie," "A Very Long Engagement")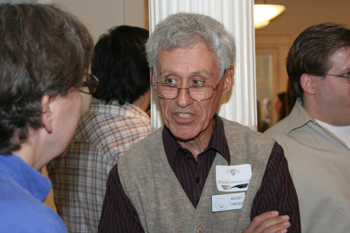 Woody Omens, ASC ("History Of The World: Part I," "Harlem Nights")
Rodrigo Prieto, AMC, ASC ("21 Grams," "Brokeback Mountain")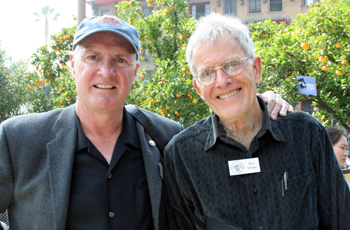 Bill Bennett and
Ron Dexter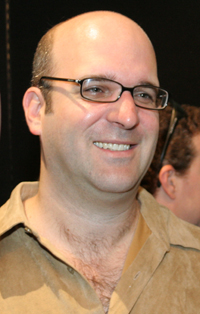 Stephen Pizzello, Editor of American Cinematographer magazine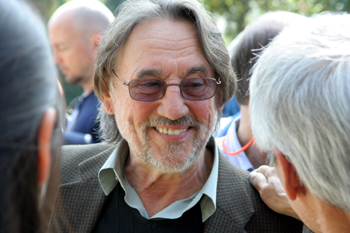 Vilmos Zsigmond
Wally Pfister, ASC ("Memento," "Batman Begins")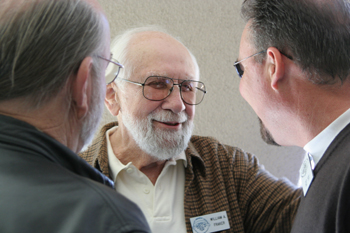 William A. Fraker, ASC, BSC ("Bullitt," "Tombstone")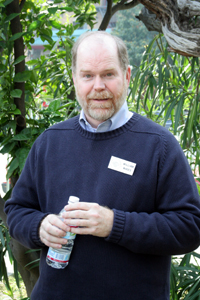 William Wages, ASC ("Into The West," "Surface")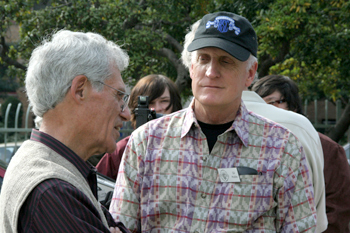 Woody Omens and Gil Hubbs, ASC ("Enter The Dragon," "Murphy Brown")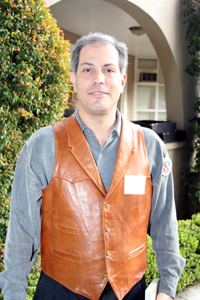 Jonathan Abrams, SOC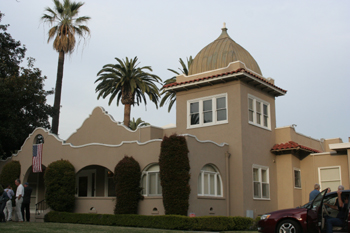 The ASC Clubhouse at the end of the day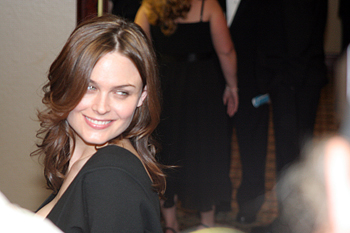 Emily Deschanel ("Bones")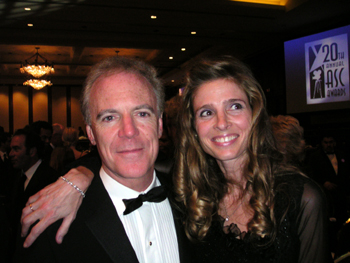 Richard Crudo and Susan Derendorf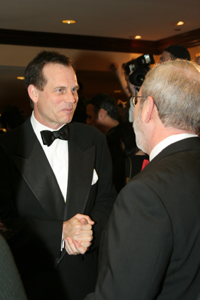 Presenters Bill Paxton ("Aliens," "Big Love") and Leonard Maltin talk before the show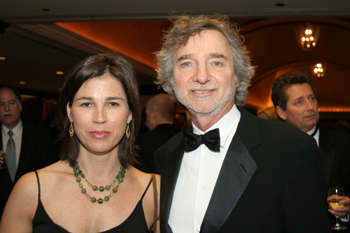 Producer Rebecca Yeldham ("Tishomingo Blues") and presenter Curtis Hanson ("L.A. Confidential," "8 Mile")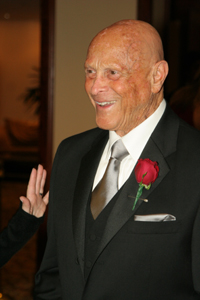 Richard H. Kline is greeted by the press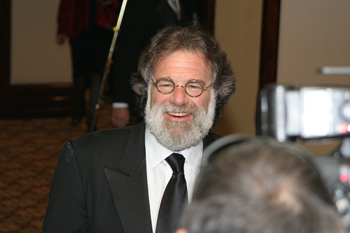 Robbie Greenberg, ASC ("Free Willy," "Warm Springs")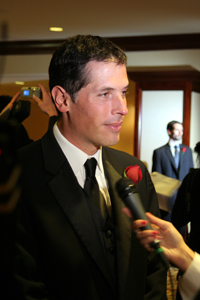 Rodrigo Prieto on the red carpet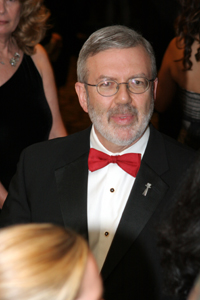 Leonard Maltin waits for the show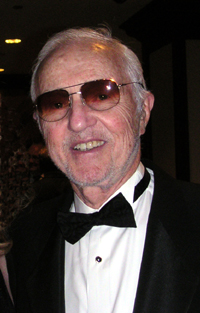 Haskell Wexler, ASC ("Medium Cool")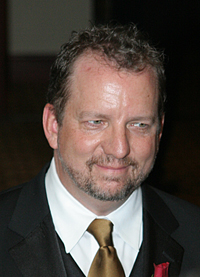 Jeffrey Jur, ASC ("Carnivale")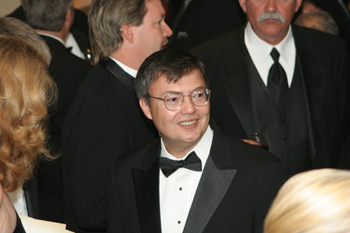 M. David Mullen
, ASC ("Northfork," "Akeelah And The Bee")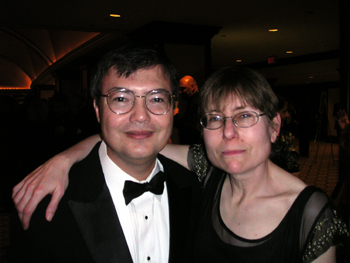 Mullen and his wife, Lisle Foote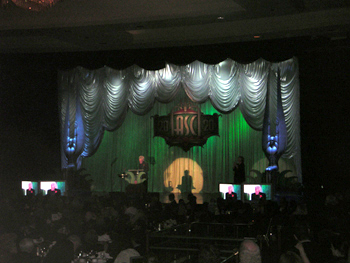 Woody Omens accepts his award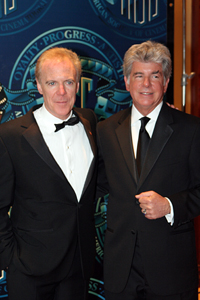 Richard Crudo and Russ Alsobrook, ASC ("The Ben Stiller Show," "Freaks And Geeks")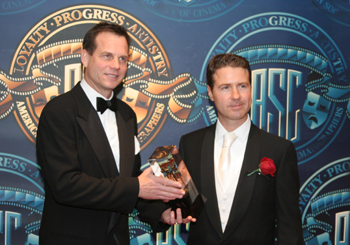 Presenter Bill Paxton and ASC Outstanding Achievement Award winner Dion Beebe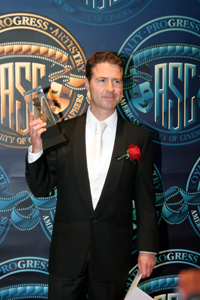 This was Beebe's first ASC Award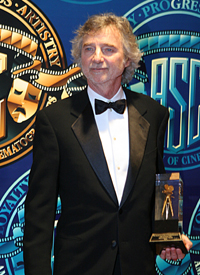 Curtis Hanson accepted the ASC International Achievement Award for Gilbert Taylor, BSC ("Star Wars," "A Hard Day's Night") — Taylor's acceptance speech was shown via tape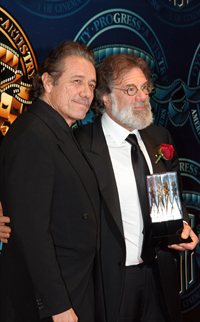 Edward James Olmos ("Battlestar Galactica") presented Robbie Greenberg with an award for "Warm Springs"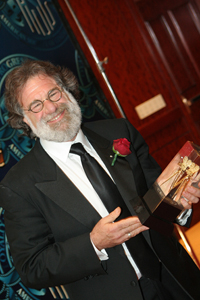 This was Greenberg's fourth award from the ASC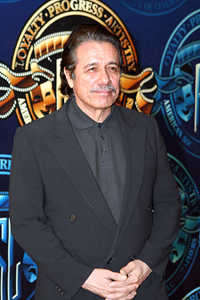 Olmos' career has included roles in "Stand And Deliver" (1988) and "Miami Vice" TV series (1984-1989)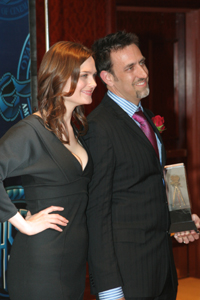 Presenter Emily Deschanel with ASC Award winner, Nathan Hope ("CSI" episode "Who Shot Sherlock?")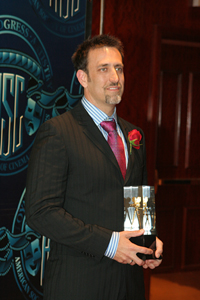 This was Hope's second ASC Award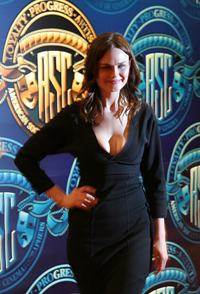 Presenter Emily Deschanel — Sister, Zooey, is also an accomplished actress (
"Elf"
) — Emily and Zooey's parents are actress Mary Jo Deschanel ("Twin Peaks") and award-winning cinematographer Caleb Deschanel, ASC ("The Patriot," "The Right Stuff")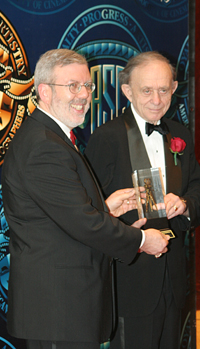 Presenter Leonard Maltin with ASC Award Of Distinction recipient, Frederick Wiseman ("Titicut Follies")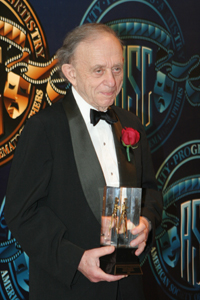 Wiseman has produced, directed and edited most of his documentaries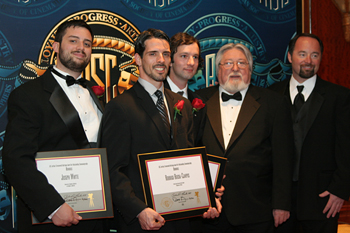 ASC Jordan Cronenweth Heritage Award recipients Joseph White, Rodridgo Rocha-Campos, Brian Burgoyne, presenter László Kovács and Jeff Cronenweth, ASC ("Fight Club," "One Hour Photo")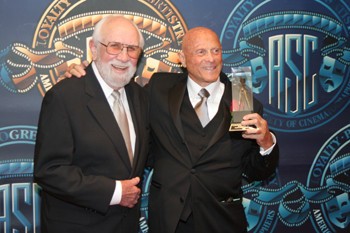 Presenter William A. Fraker and ASC Lifetime Achievement Award winner, Richard H. Kline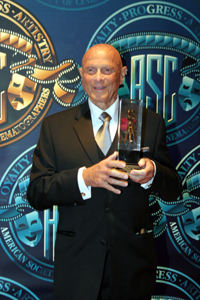 Kline was the cinematographer on 1967's "Camelot" and the 1976 version of "King Kong"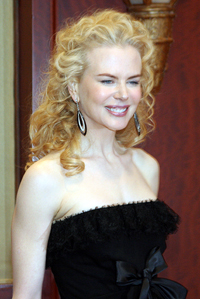 Presenter Nicole Kidman ("The Interpreter," "Moulin Rouge!")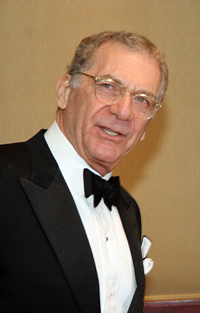 ASC Board of Governors Award recipient, producer-director Sydney Pollack ("Tootsie," "Out Of Africa")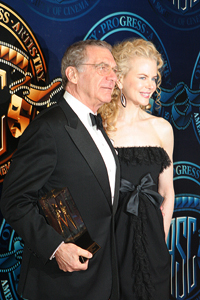 Pollack has worked with some of the biggest names in the business, including Nicole Kidman (right), Robert Redford, Harrison Ford, Barbra Streisand, Meryl Streep and Paul Newman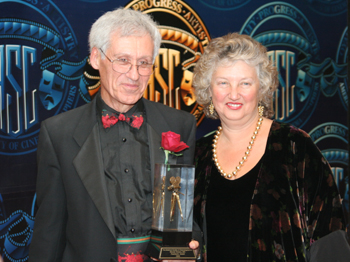 ASC President's Award recipient Woody Omens and presenter Doe Mayer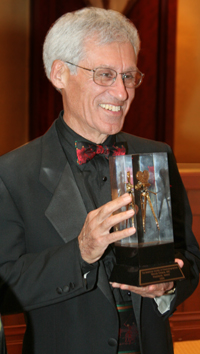 Woody Omens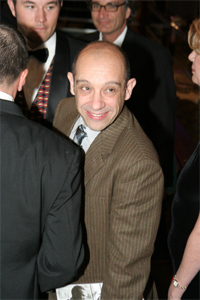 Bruno Delbonnel after the awards show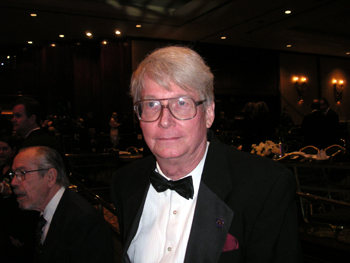 John Hora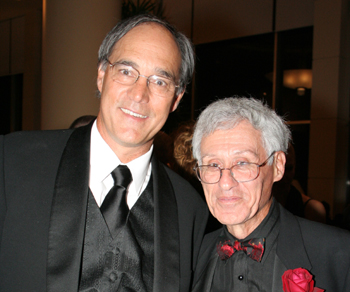 Russell Carpenter, ASC ("Titanic," "Monster In-Law") and Woody Omens after the show
Special thanks to CCSPR and Bill Hogan
---
Photo Credits

William Kallay (© 2005 From Script To DVD)
Michael Coate (© 2005 From Script To DVD)