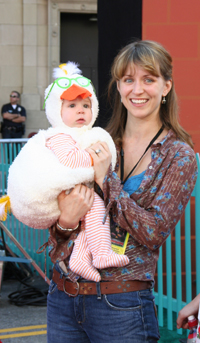 A little baby chick and mommy arrive on the red carpet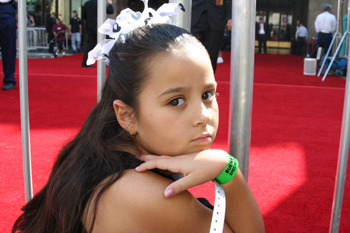 Meanwhile, Alexandria waits patiently for the stars to arrive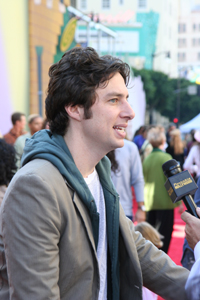 Zack Braff ("Chicken Little") talks to members of the press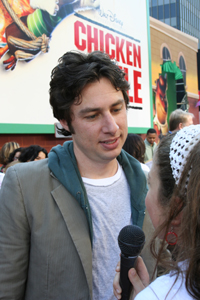 Braff speaks to a junior reporter next to FSTD's place in line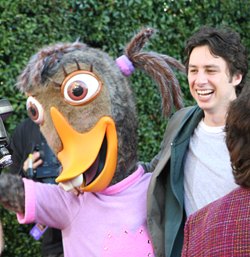 Braff laughs it up with Abbey Mallard (voiced by Joan Cusack)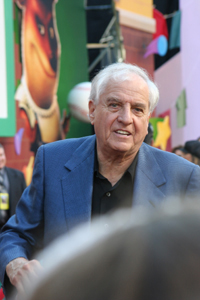 Director and actor, Garry Marshall ("Buck Cluck")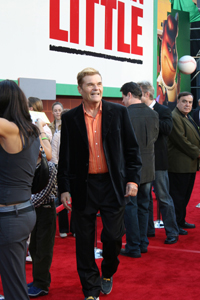 Fred Willard ("Melvin / Alien Dad")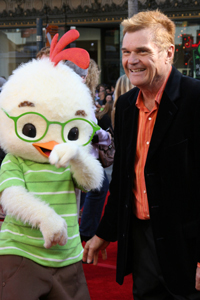 Willard and Chicken Little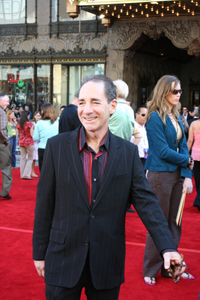 Harry Shearer ("Dog Announcer")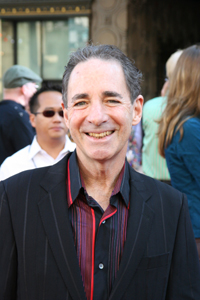 Shearer also voices many characters on Fox's "The Simpsons" and hosts Los Angeles' radio show, "Le Show" on KCRW-FM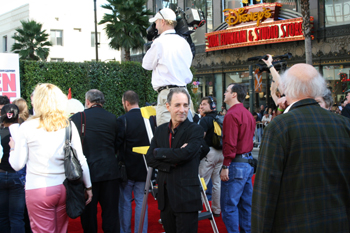 Shearer waits for the movie to start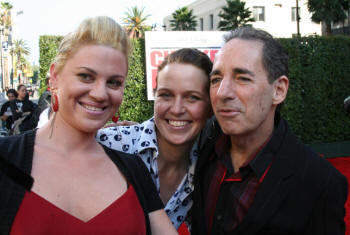 Fellow journalists, Amber Bollard and Dana, pose with Harry Shearer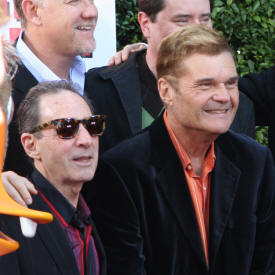 Shearer & Willard pose for the press before entering the theatre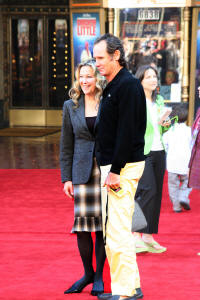 Catherine O'Hara ("Tina / Alien Mom") and companion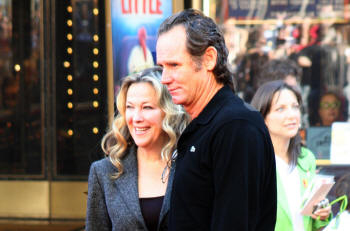 O'Hara and companion close-up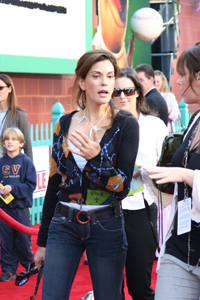 Teri Hatcher ("Desperate Housewives")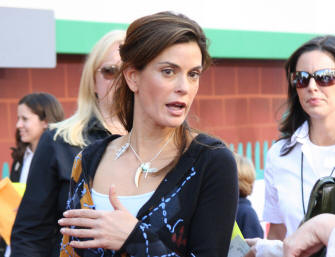 Hatcher shows her friends how to properly walk the red carpet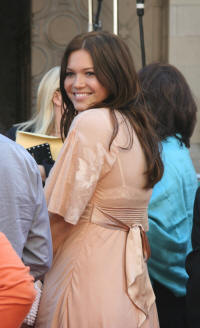 Mandy Moore ("Saved!")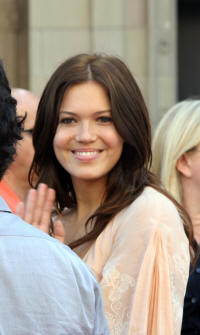 Moore notices the press photographers screaming out, "Mandy!"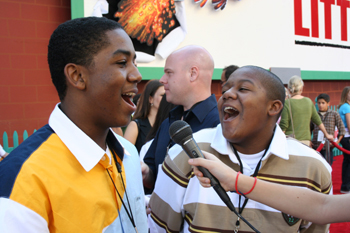 Chris Massey ("Zoey 101") & Kyle Massey ("That's So Raven")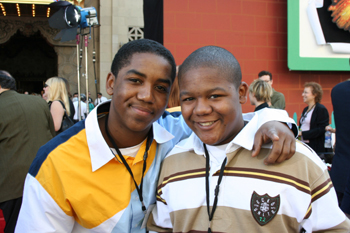 The Massey Brothers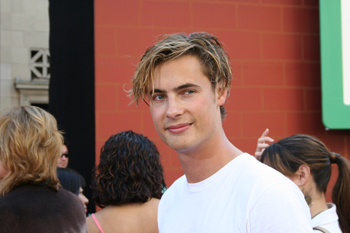 Erik von Detten ("The Princess Diaries")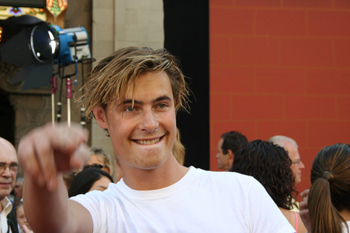 Detten reacts to his fans across Hollywood Blvd.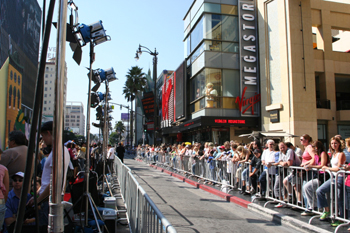 One section of the large crowd across from El Capitan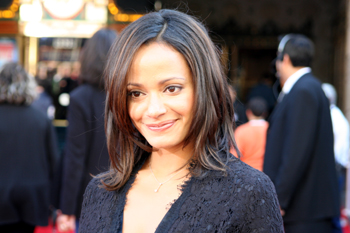 Judy Reyes ("Scrubs")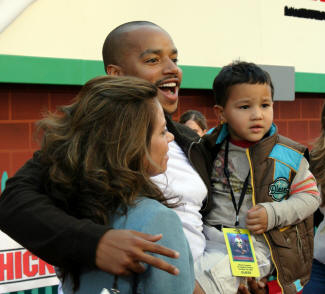 Donald Faison ("Scrubs") & family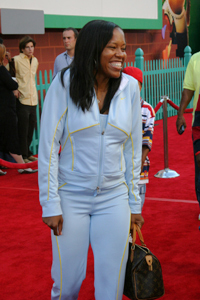 Regina King ("A Cinderella Story")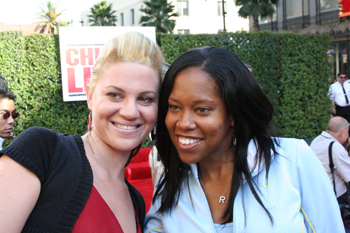 Amber Bollard and Regina King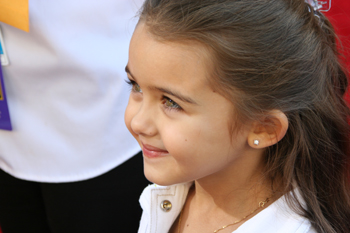 Welch's Grape Juice spokeskid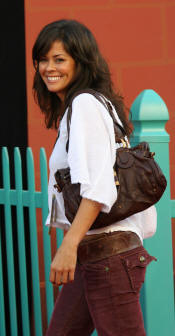 Brooke Burke ("Rock Star: INXS")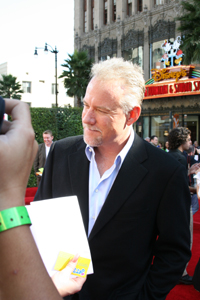 John Debney (composer, "Chicken Little")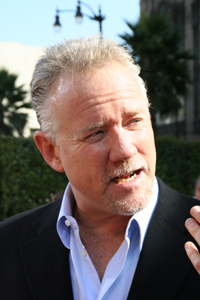 Debney has composed music for a number of films including "Spider-Man 2" and "Sin City"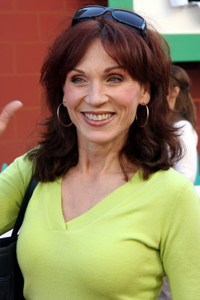 Marilu Henner ("Total Health Makeover")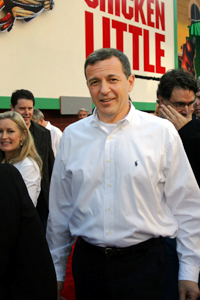 Bob Iger, CEO Walt Disney Company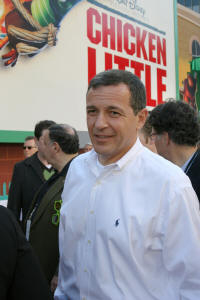 Mr. Iger took over the reins of the company from Michael Eisner in 2005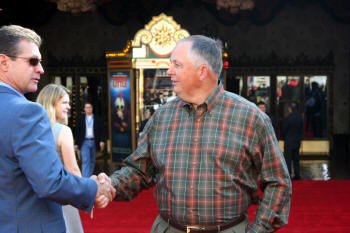 Dick Cook, Chairman of the Walt Disney Studios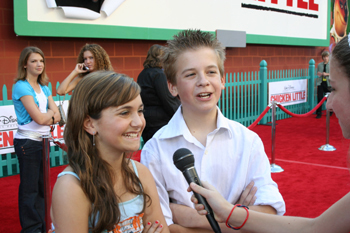 Alyson Stoner ("Sally") & Mike Johnson ("Mike") of "Mike's Super Short Show" on Disney Channel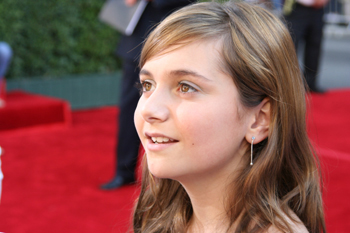 Stoner has been featured in a lot of Disney shows and in feature films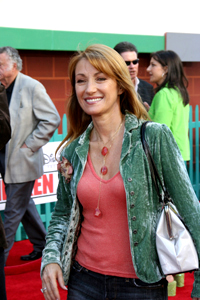 Jane Seymour ("The Wedding Crashers")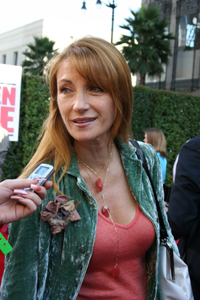 Seymour starred in "Dr. Quinn: Medicine Woman" on television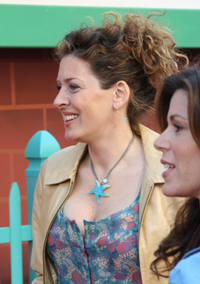 Joely Fisher ("Desperate Housewives")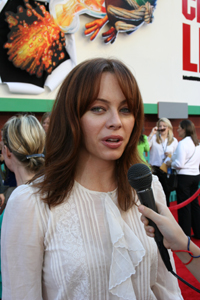 Melinda Clarke ("The O.C.")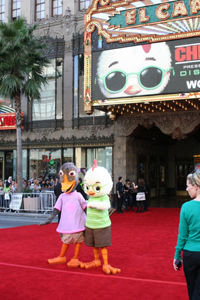 Abbey Mallard & Chicken Little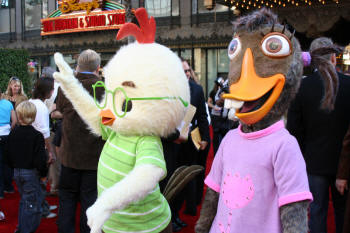 Chicken Little & Abbey Mallard greet the press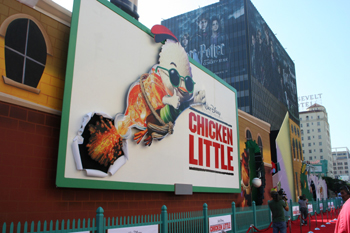 A huge "Chicken Little" billboard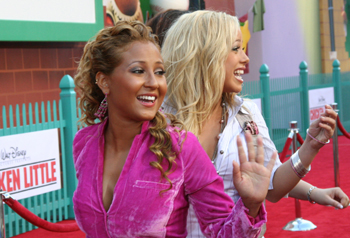 Adrienne Bailon & Sabrina Bryan of "The Cheetah Girls"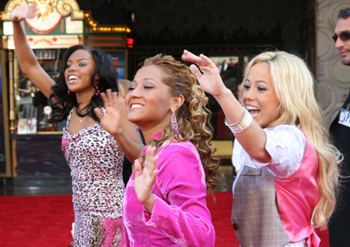 Kiely Williams, Adrienne Bailon & Sabrina Bryan ("The Cheetah Girls")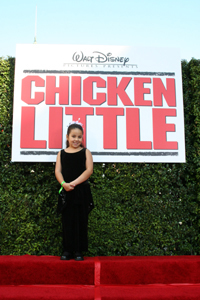 Alexandria bids farewell to the "Chicken Little" premiere