"Wild Hogs" DVD Release Party!
William H. Macy Joins Chili Cook-off To Celebrate DVD Release
By
William & Alexandria Kallay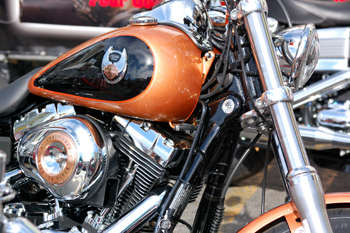 Under the hot Hollywood sun and next to the Grauman's Chinese Theatre, Buena Vista Home Entertainment threw a party for the DVD release of "Wild Hogs."
The public was invited to partake in free hot dogs, popcorn, cold drinks, and even a little bit of bull riding. A few Harley-Davidson bikes were on hand. Guests were allowed to have their photos taken on one. There were also carnival games to play and a live band to entertain.
William H. Macy & Buena Vista's Lori MacPherson judged a chili cook-off as local K-BIG radio host, Charlie Tuna, mc'd the activities. Contestant Jenny Petrov's organic chili recipe won.

The party was held on August 15, 2007, one day after "Wild Hogs" was released on DVD.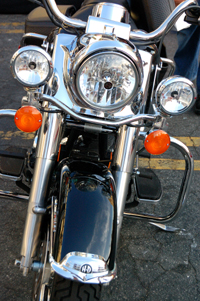 A real wild Hog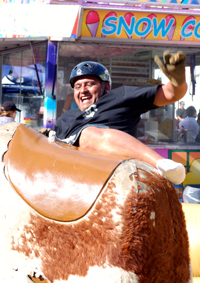 A guest tries his hand at bull riding and falls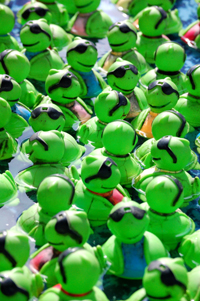 Guests could capture a rubber turtle for prizes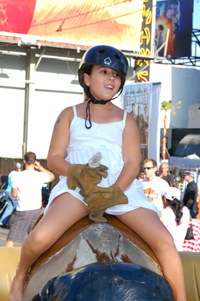 FSTDVD's Alexandria tries bull riding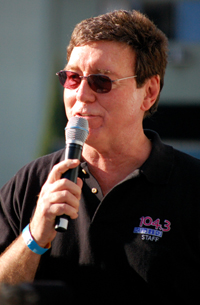 Charlie Tuna has been a Los Angeles radio personality for years
William H. Macy played "Dudley" in "Wild Hogs"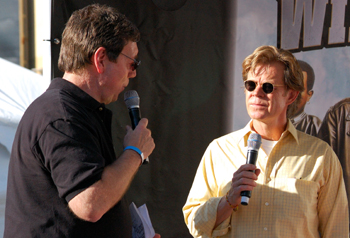 Tuna and Macy converse about chili and Harleys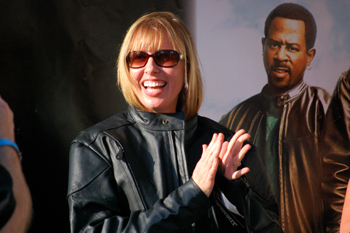 Chili cook off winner, Jenny Petrov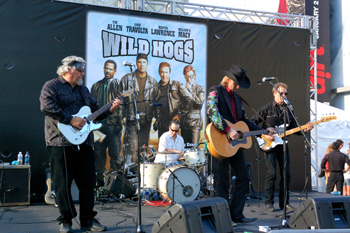 The live band entertained the crowd with classic rock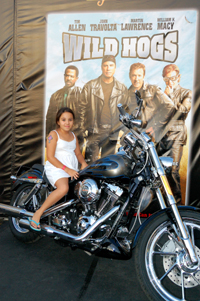 Alexandria poses on a Harley
Special thanks to Mac McLean, Amelia McPartlon and Alexandria Kallay
---
All photos © 2007 William & Alexandria Kallay. All rights reserved.